Find out more
Fantastic wedding and party venue in Bristol, Highly Commended Venue in the 2016 Wedding Industry Awards!
"We wanted somewhere different with an informal feel. Been to many weddings which have a package feel and don't seem unique. Paintworks offers a great space to truly make your own and the staff go the extra mile."
Mrs Natasha Bridge (Clements)
"The space is so versatile and is an absolutely spot on location if you want to add your own personality to your wedding. All of our guests kept saying that it was brilliant, it is big enough to keep everyone together in the one space which is great and is something that a lot of friends have said they wished they had at their weddings as lots of rooms really breaks up the wedding party. The space at Paintworks meant everyone on the dance floor and everyone together! Perfect!"
Mrs Annabel Hall
"I loved the feel and the full flexibility of the event space. The location, size, look and presentation was perfect. I achieved the perfect look that I was going for (industrial chic yes, that's a thing) and all my guests commented on how different, cool and fun the place was. I had the wedding of my dreams!"
Mrs Katherine Gibson-Lewis
"We were looking for a contemporary urban space where we could get married and hold our reception. Paintworks was perfect - Michele was on hand to help with all the niggle-y questions and guide our planning and ideas. In particular the food was outstanding and the suppliers such as SXS lighting exceeded our expectations."
Mrs Sally Davies
"We loved having our wedding at the Paintworks, the fact that the space is a blank canvas and you can pretty much do what you want is really unique. Michele was really great leading up the day with help with seating plans, suppliers and useful info and reassuring to have on the day to make sure everything ran smoothly!"
Mrs Rachel Trott (husband)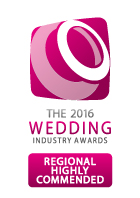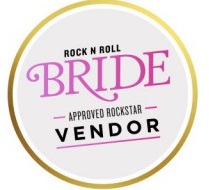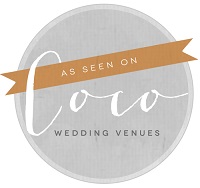 2018:
One date has become available: Saturday 29th September
Next weekend viewing date 21st July (10-12pm)
2019:
Spring into step with this fantastic offer! March & April dates still available with a 10% discount on venue hire...
Check out new wedding brochure on the right for further info }
Stunning and versatile blank canvas venue which can be styled to create a unique and personal wedding
A dedicated and experienced Event team to help plan and manage your big day
Two beautiful adjoining outdoor courtyards for drinks receptions
Fantastic in-house caterer and bar company
Fully licensed for weddings and civil ceremonies
Amazing on-site photo locations
Free on site parking for up to 50 cars
Close to City Centre and excellent transport links
The Event Space isn't a conventional wedding venue, it's not fussy or carpeted, and it's nothing like a manor house, rather, it's a striking blank canvas space with stunning proportions and a unique off-beat but classy atmosphere.
Paintworks Event Space has been hosting wedding ceremonies and receptions since 2007, and no two weddings here have ever been the same! Holding the ceremony and reception in the same venue can reduce expense and the hassle that comes from moving all the wedding guests from one location to another, but many of our weddings are also just receptions.
Tailor made weddings and parties
The venue's best selling point is that it can be dressed up or down and themed exactly to your own taste and requirements, making for a truly unique look and feel. We often have bands, strolling musicians, entertainers, DJ's and even bouncy castles, creating a very personal and unique day or night. Our priority is to make your vision into a reality.
Private parties
The venue is also available for private parties for birthdays, anniversaries, engagements and so on, making for a really memorable occasion.
Outdoor Space
There are two lovely courtyards adjoining the Event Space which are great for champagne receptions, photographs, barbeques, children's entertainers etc. The main courtyard is licensed and available for use until 9pm.
Ceremonies
We can hold ceremonies for up to 140 guests in the Theatre End, which is a more intimate part of the venue that can be screened off from the rest of the space and has a fantastic viewing gallery, which adds drama to your ceremony.
Catering and Bars
Relish, our in-house caterers run all of the bars and catering for weddings and parties held at Paintworks Event Space. Relish have a highly experienced team that will ensure your event is really special. Working with the finest and often locally sourced ingredients, Relish's colourful dishes have a homecooked and wholesome flavour that's hard to beat.
To find out more about Relish, visit: www.relishevent.co.uk
Suppliers
SXS are our recommended suppliers for lighting, sound, and décor offering us excellent service and rates, but the venue is flexible in that you can bring in your own kit or work with your own preferred suppliers. Please visit www.sxsevents.co.uk or call 0870 080 2342 to find out more.
Venue visits and finding out more
If you think that Paintworks may be a good option for your wedding, email us michele@paintworksbristol.co.uk and we will arrange to meet you, show you around and discuss your plans. If you do decide to go ahead and formally book the space, we go through a hire agreement at which point we charge a 50% deposit. From this point we work with you over the coming months to help your ideas become a reality.
Hire rates
The following rates apply for venue hire, furniture, set up, white table linen & wedding coordinator for weddings in Paintworks event space:
Hire of space for two days (set up day/wedding day) without ceremony £2100
Hire of space for two days (set up day/wedding day) with ceremony £2350